Welcome to Knotty Moose Cabins

Roxbury, ME • Open Year Round!
We provide the ultimate outdoor adventures. The western mountains of Maine is often a place that conjures thoughts of skiing and hiking the Appalachian Trail. Though anyone who has ever visited Western Maine, and more specifically the mountains, is well aware of the vast trail system and lakes that make up the landscape. What this means to the outdoor enthusiast is that you have a playground to discover and explore with the comforts of staying in one of our cabins.
Reserve a Cabin
---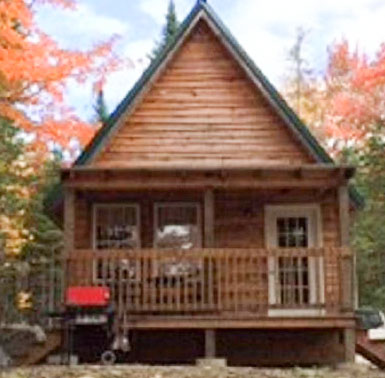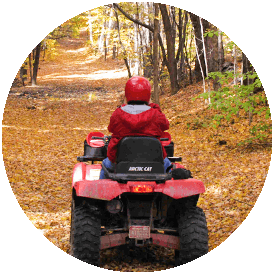 ATV Get-A-Ways
ATV Get-A-Ways are our most popular attraction. Where you can go wheeling and hit one of our private wheeling spots as well as nearby local trails. If you are up for a little mudslinging action then slide on your mud gear and head down to the best mud holes in the Western Mountains of Maine. If mud is not your cup of tea try one of the ATV loops that brings you up to the top of a mountain to watch the sun set, after you have stopped at the many attractions along the way.
---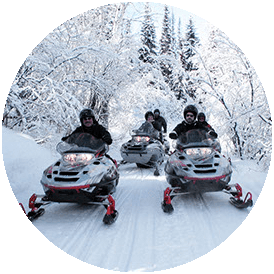 Snowmobiling
If there's one winter activity in Maine that folks can't get enough of, it's snowmobiling! There's simply no better way to explore the beautiful landscapes and wildlife that Maine has to offer. Cruise along as you see deer and moose. Whether you're a thrill seeker who likes to ride fast, or want to take it slow and take it all in, don't miss out… come ride some of the most beautiful terrain in the country! When you stay at Knotty Moose Cabins the trails for ATV and sleds are right at your front door!
---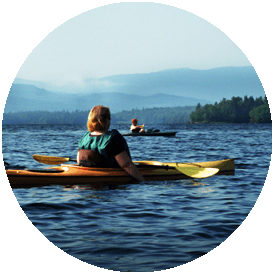 Kayaking
Kayaking has never been better in Maine. Should you need a break from the trails or possibly 4 wheeling is not your thing then you will be excited to know we are located on one of Maine's most beautiful lakes. Kayaking has never been more popular on Ellis Lake than it is right now! Come explore not only the lake but also the vast inlets and outlets that lead to some wonderful rivers and fishing spots. While Kayaking you will see wild life all around you, from the smallest critter to the big Maine moose.
---
X-Country and Downhill Skiing
Looking for a skiiing adventure? You've come to the right place! The western Maine mountains offers some of the best skiing in the entire country! Whether you're looking for a relaxing cross country outing while exploring Maine's wilderness, or you're an adventure-seeker looking for downhill skiing while taking in Western Maine's beautiful landscapes – we have it all! When staying at the Knotty Moose Cabins, the trails are right out your front door.